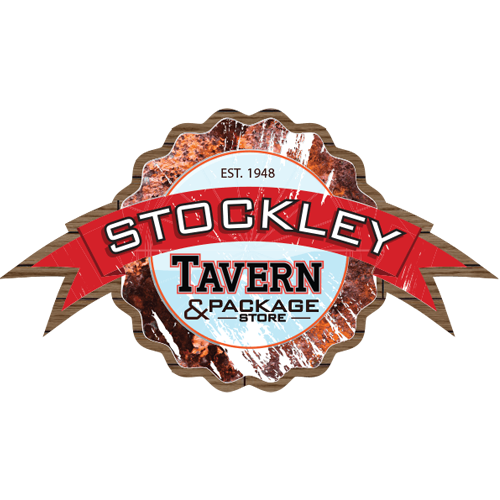 Stockley Tavern
Phone: +13028569986
Address:26072 Dupont Blvd Georgetown,DE - 19947, US
Historic Tavern in Georgetown, Delaware
Stockley Tavern, your neighborhood bar and package store for more than 70 years! Come enjoy a cold beer, catch the race or game on one of our 10 flat screen TV's or grab a quick bite to eat. 
Our package store is stocked with "THE COLDEST BEER IN TOWN!" We offer a wide selection of domestic, import and micro brewed beers as well as a variety of wines and spirits.
The History of Stockley Tavern
Stockley Tavern was originally opened as the "Stockleyville Tavern and Television Bar" in 1948 by Will Rogers. Television was in it's infancy at that time and the only stations were in Philadelphia and Baltimore, so few people had televisions!
In about 1953/54, Stockley Tavern was purchased by Mr. and Mrs. Dan McCarren. The McCarrens lived in Lake Hopatcong, N.J. He owned a fleet of tug boats that worked the harbor in New York City. They were driving to Florida for vacation and passed by the tavern and noticed it was for sale. Looking for a place to invest some money, he decided to buy it and hired Linwood "Cleve" Calloway to run it for him.
Cleve worked at the tavern for Mr. McCarren until November 1963 when Mr. McCarren passed away and ownership was taken over by his son, Jim McCarren.
Cleve was still employed at the tavern when it was bought by Ed Veasey in the mid to late 60s, and continued until about 1973 when poor health forced him to retire.
Cleve passed away in March 1976 at the age of 66.