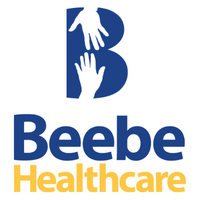 BEEBE HEALTHCARE
Phone: +13026453221
Address:424 Savannah Road LEWES,DE - 19958, USA
Beebe Healthcare serves the Sussex County community with a medical center located in beautiful, historic Lewes, Delaware, and outpatient locations in Georgetown, Millsboro, Milton, Millville, and Rehoboth Beach. Founded in 1916 by two physician brothers, Drs. James Beebe and Richard C. Beebe, the medical center in Lewes is a 210-licensed-bed, not-for-profit seaside community hospital. Beebe's specialized service lines include cardiac and vascular, surgical services, oncology, women's health, and orthopaedic services. Beebe offers an array of inpatient, outpatient, emergency, and diagnostic services.
Beebe's five satellite campuses offer imaging, physical rehabilitation, and lab services, as well as walk-in care centers. In addition, Beebe offers Wound Healing & Hyperbaric Medicine and Diabetes Management & Medical Nutrition Therapy.
With a mission to serve the community, Beebe also offers many free screenings and outreach programs through its Population Health Department; services for the aging through Gull House Adult Activities Center; and advanced medical care for those who are recuperating at home through Beebe Home Care Services.
Beebe is also training the next generation of nurses through the Margaret H. Rollins School of Nursing, located behind the Medical Center in Lewes.
Beebe's Medical Staff has grown tremendously since the early 1990s. Employed physicians through Beebe Medical Group and our affiliated physicians on Beebe's Medical Staff now serve patients from Milford to Millville in specialties including cardiac surgery, dermatology, endocrinology, family practice, gastroenterology, general surgery, internal medicine, pediatric neurology, and surgical oncology.
Beebe is proud to offer quality care, close to home for the residents and visitors of Sussex County.
| Name | Title | Phone | Bio |
| --- | --- | --- | --- |
| Corrin Harris | Communications Engagement and Outreach Coordinator | 302-645-3100 ext 5388 | Communications Engagement and Outreach Coordinator for Beebe Healthcare |
| Accounts Payable | Billing | | |